TYLAH


TO NI HOBI, TO JE NAČIN ŽIVLJENJA

labrador


IT IS NOT A HOBBY, IT'S A WAY OF LIFE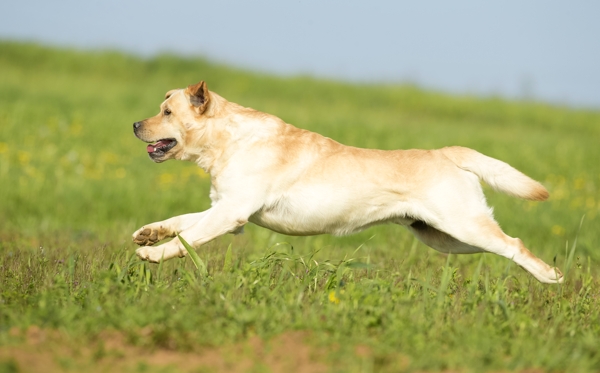 2021:
06 MAR: IDS Graz: Retrievers
06-07-08 MAY: Dansk Retrieverclub
2020:
18. APR: CACIB Maribor,SLO: vsi ret./ALL RET. - cancelled
06. JUN: NRK Vestfold, N - FCR - cancelled
09. OCT: EUROPEAN DOG SHOW: LR Minor Puppy, Puppy, Junior, Veteran – postponed
28. SEP: Labrador Club Hungary: bitches
2019:
16.FEB: CACIB Celje, SLO: vsi ret./all ret.
31 MAR: Malmö International, S: CBR, CCR, LR
21. SEP_: NRK Sandefjord, N: preklicano/cancelled
9. NOV: CAC Karlsruhe: CBR, GR M
10 NOV: CACIB Karlsruhe: LR
2018:
27. JAN: Labrador Retriever Association, FIN: LR, F
07 .APR: Latvian Labrador Ret. Breeders Club: vsi ret /all ret.
02. JUN: LCD, Springe: LR
2016:
03.APR: CAC Barje : vsi ret. / all ret
04.MAY: Dansk Retrieverclub: FCR, CBR
05. MAY: Dansk Retrieverclub: GR, NSDTR
29. MAY: Labrador Club NL: LR: M, JUN
2015:
08. FEBr: Northumberland and Durham Labrador Club, Durham, GB: LR
06. APR: Labrador retriever Club Potomac, ZDA: LR
23. MAY: Labrador klub Madžarske, Tata: LR
18. JUL: Intl. Sligo Ch Show, IRL: vsi ret / all ret
2014:
10. MAY: Norveški retrieverklub: Kristiansand: NSDTR, CCR, GR
11. MAY: Norveški retrieverklub: Kristiansand: LR, FCR
31. MAY: Golden retriever klub Estonija: CCR, CBR, LR
01. JUN: CACIB Tallin, Estonija: GR
15. JUN: CACIB Erfurt (specialna razstava LCD), Nemčija: LR
12. JUL: CACIB Oberwart, Avstrija: GR + FCR
06. SEP: Poljski retrieverklub: Czestochowa: LR, F
07. SEP: Specialna razstava Retrieverjev, Czestochowa, Poljska: GR
2013:
08. SEP: LCD, Springe: LR
16 / 17. NOV: Ruski retrieverklub, Moskva: vsi ret / all ret
2012:
14. JAN: Klubska razstava SKR: FCR, NSDTR, CCR, CBR
25. FEB: CAC Di Fabriano, Italija: GR
26. FEB: CACIB Di Ancona, Italija: LR M (BOB)
2011:
09. APR: CACIB Wieselburg, A (specialna razstava Retrieverkluba): LR
23. JUL: Slovaški Retrieverklub: GR in LR
17. SEP: CAC Brno: FCR
18. SEP: Češki Retrieverklub: NSDTR, CCR, CBR
09. OKT: Retrieverklub Finland: LR M
2010:
08. MAY: Madžarski labradorklub: CAC specialka: LR
07. MAR: Dansk Retriever Club (DRK): LR in BIS
2009:
07. NOV: Ruski retriever klub: LR, GR
2008:
24. AUG: LCD, D: LR
01 MAY: CACIB Klagenfurt, A:LR, FCR, CCR, CBR, NSDTR
24. FEB: CACIB Celje: vsi ret / all ret
2007:
29. SEP: Czech Retrieverclub: all except GR and LR
2006:
22. APR: Specialna razstava SKR: vsi ret / all ret
2005:
06. NOV: Specialka Slovaškega retriever kluba: - vsi ret / all ret
05. NOV: CACIB Nitra (Slovaška): FCR, CBR, NSDTR, GR
2004:
03. APR: Dansk labrador klub: - vse razen mladičkov in najmlajših / all ret except babies/puppies
15. MAY: Češki retriever klub: Konopište (Praga): LR F psice razen mladičkov in najmlajših
17. JUL: CACIB Oberwart, A – LR, FCR, CCR, CBR, NSDTR
27. / 28. NOV: Ruski retriever klub: Moskva: vsi ret / all ret (340 psov v 2 dneh/dogs in 2 days)
2003:
16. AUG: CACIB Bratislava: LR
17. AUG: CACIB Bratislava (all but /vse razen LR)
30. AUG: DRC:CACIB Stuttgart - LR